Scenario

1943: GERMANY x SOVIETUNION
| | | | |
| --- | --- | --- | --- |
| | | | |
| German Propaganda | German Pilot | Soviet Pilot | Soviet Propaganda |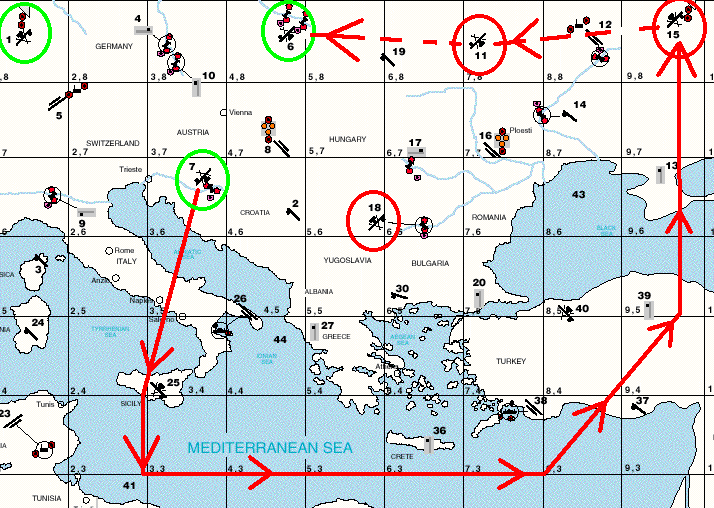 Plan of the Junkers Ju88A4 Kampfstaffeln:

Start at F7

Fast flying to SW (without climbing) in order to evade any soviet reconaissance fighter. It was crucial for the plan that the german bomberforce was not spotted by any soviets to keep the surprise-effect.

Near F25 turn to S and start of climbing phase.

At 2.3.3.3 turn to E - continuing climbing

At 8.3.1.1 turn NE - still climbing

Near F39 and exactly S of F15 turn to N - still climbing, all pilots had confirmed a last time their assigned targets.

Near F15 - level and attack. It was planned that F15 will be closed in 1 attack - then the force should return W to head for F11.

In case that something remains up, the special force of 4 Ju88 of babek- should take these targets out. The vast majority under fuhrer should meanwhile fly to F11 in oder to close this field.

After F11 it was planned to rtb at F6.
After action report:
With a delay of 15 minutes the KG started from F7. During the next hours the large Ju88 force was flying along its flightpath. During this flight four Ju88 had to return to base, because of engine problems (also known as dicsoes).
The surpirse attack was successful. No soviet fighters were seen in air - then many of them started from ground But they came too late: F15 was closed. The soviet fighters were succesful to kill all bombers - except of two: recon- and spaceb. During these fightings also the red fighters were totally wiped out. Because of the loss of bombers the attack on F11 and the rtb to F6 was cancelled.
After F15 was captured and the german flag hissed on the tower, recon- and spaceb landed.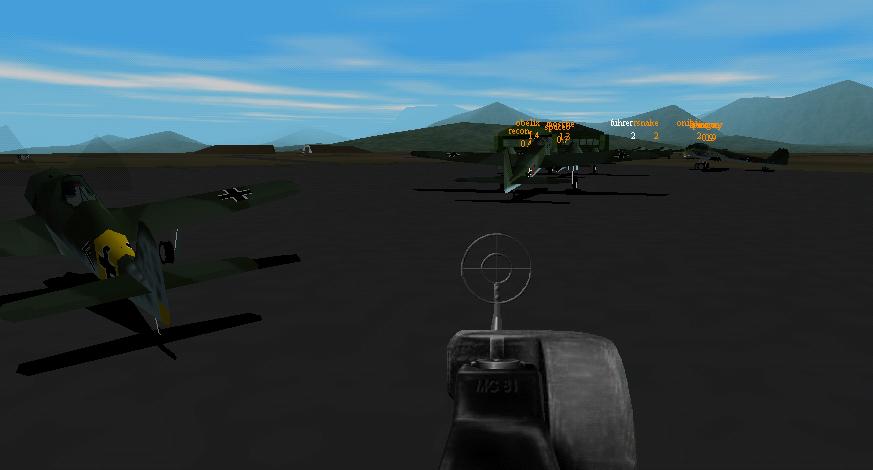 The Junkers 88- formations are leaving their hangars and rolling into start position. In the front left side a Fw190A of another german unit.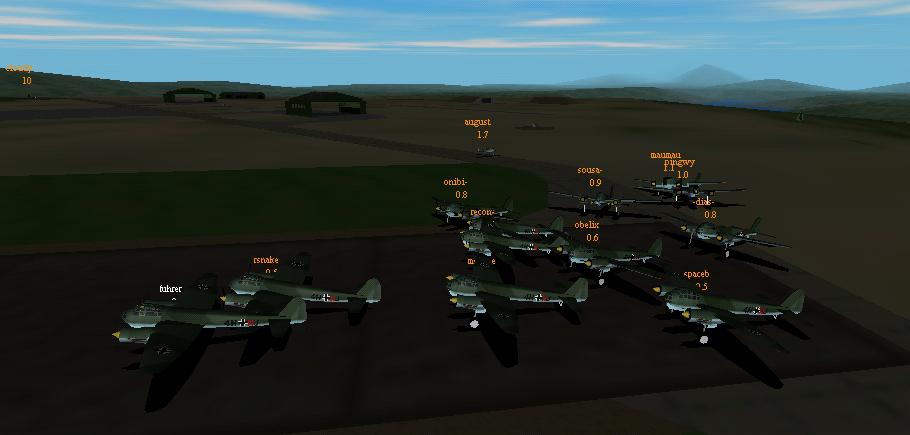 Few seconds before the GO-signal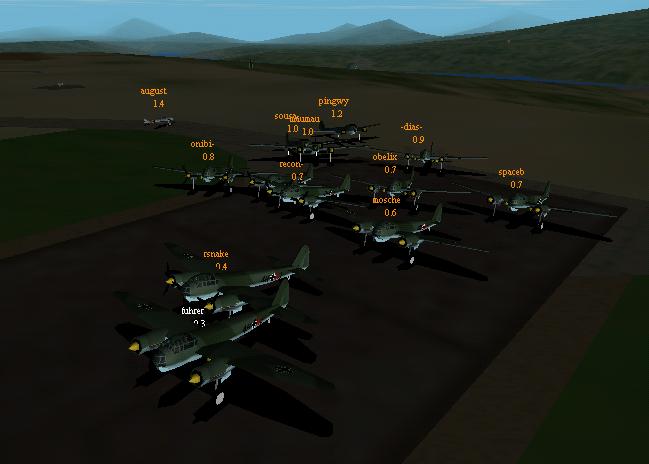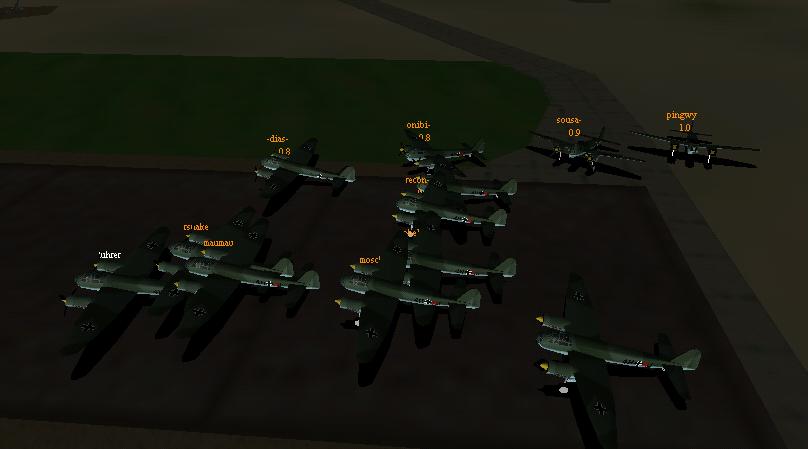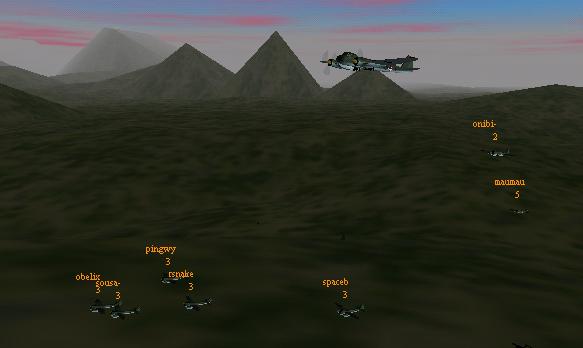 First phase: Fast and low evasive move to southwest.
Over the mediterranean Sea...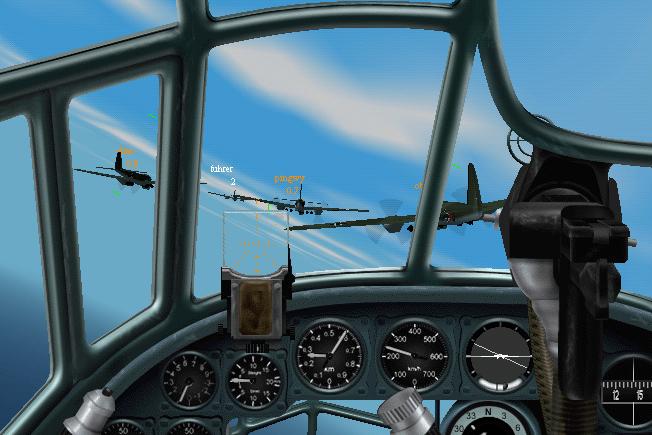 Turn to East - all planes operating in a close formation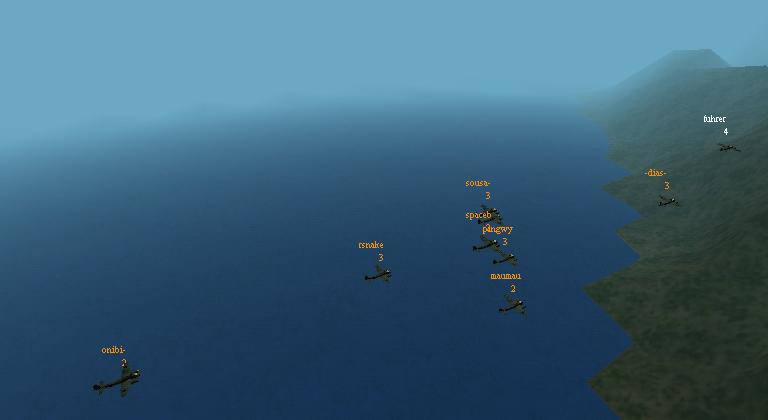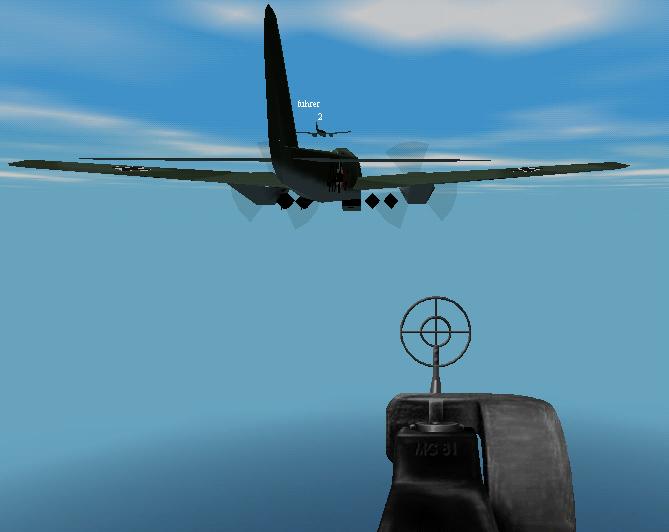 View from babek-´s front-gunner.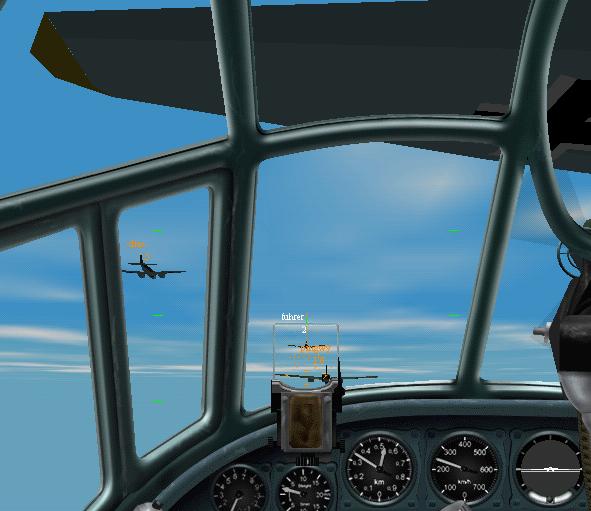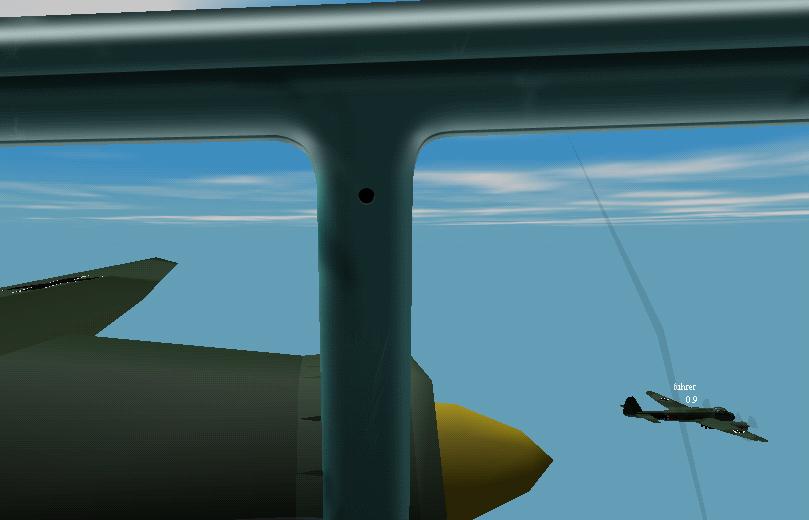 Few minutes before the attack on F15 - fuhrer leading the huge Kampfgruppe...